If you've been looking for nearby dealership job openings, everyone at Hoffman Auto would be delighted to meet you! The team at our car dealership in East Hartford, CT, is not only passionate about cars, but the customer experience as a whole. We want to help our employees' professional and personal development, as well as give back to the communities that we live in. If you're curious about the types of jobs at a car dealership or wish to apply for a Toyota tech job nearby, don't hesitate to contact a Hoffman Auto dealership.
Hoffman Auto has dealership locations in Waterbury, New London, West Simsbury and East Hartford, Connecticut. We provide our employees with the tools they need to succeed.
Automotive Jobs Near Me
When you're looking for car dealerships now hiring, know what sets Hoffman Auto apart from the rest, including:
Technician Training- Manufacturer & in-house development with benchmarks
Sales & Customer Service Training
Management Opportunities- Promotion from within
Performance Reviews with SMART Goals + development plan
Tuition reimbursement
And more!
Our award-winning Hoffman Auto dealerships are looking to add to our teams. If you've been searching for job openings and nearby Honda careers, you may be a good fit. We're always looking to expand, so whether you'd like to apply for a Nissan tech job, a finance expert position or other role, know that you can find a great home at a Hoffman Auto dealership.
We are looking for people who are energized, open to challenging the status quo and ready to create an award-winning experience for our customers. Does this sound like you? Check out available Lexus and Audi job openings in East Hartford, CT, and our other locations!
Don't happen to see the job opening you're looking for? Send your resume, key skills and job role interests to jobs@hoffmanauto.com.
We make it possible for you to stop searching for "Toyota jobs near me" and apply for a job opening that's available right now. We look forward to you applying for a job at one of our dealerships!
---
---
Learn more about culture @ Hoffman Auto Group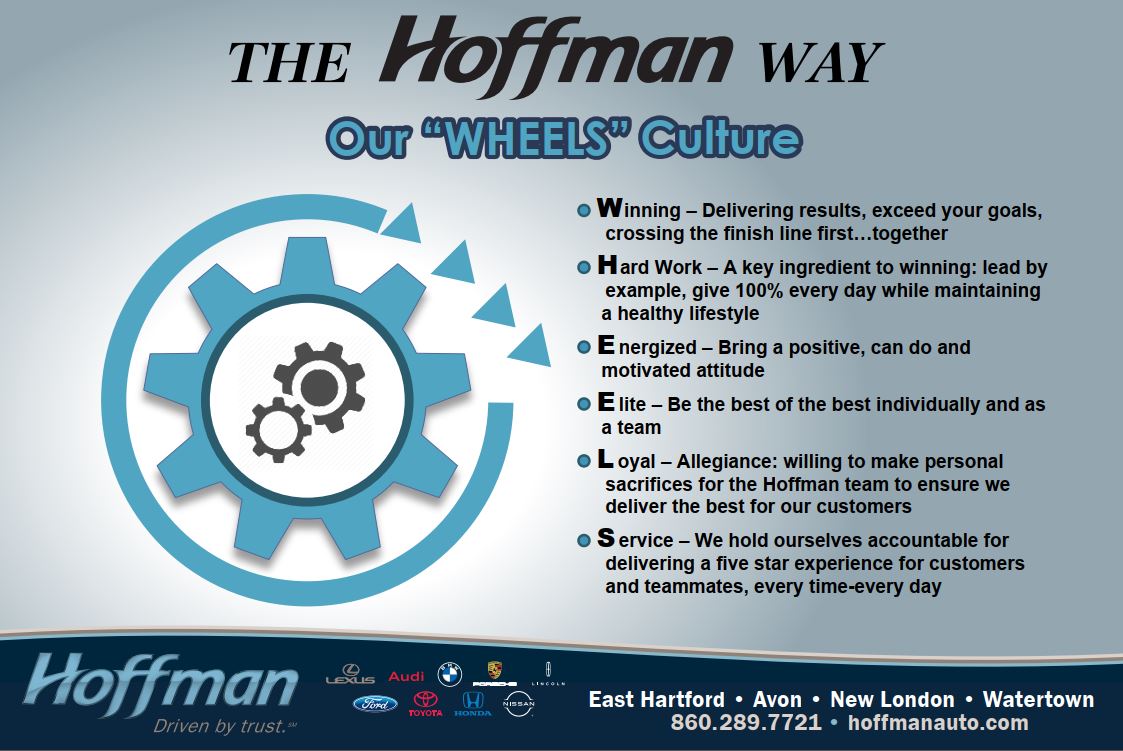 ---
Our amazing team in action!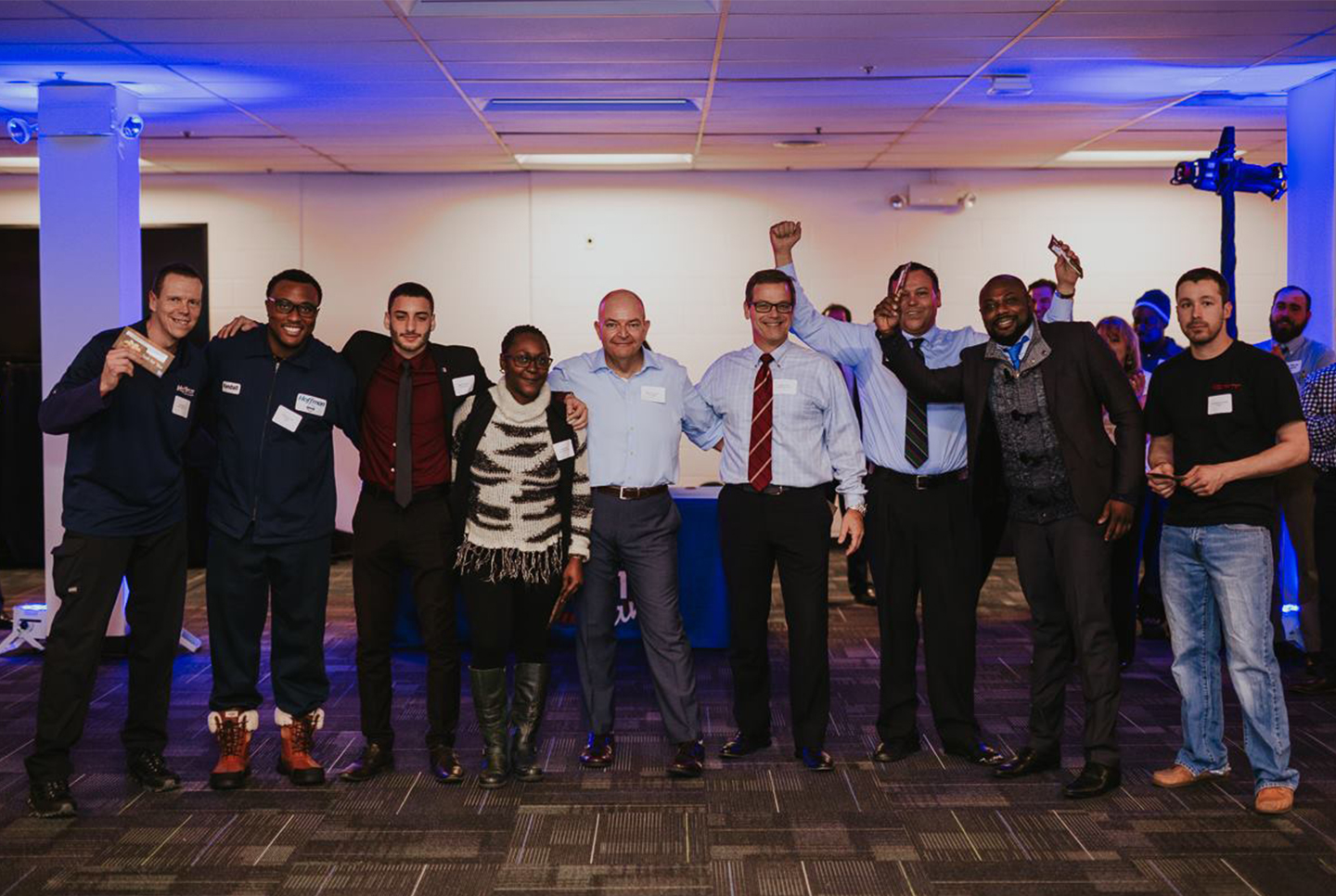 ---
Our Benefits:
When you're on our team we've got your back! We offer multiple options for development and creating a culture where team members are rewarded for their hard work. Here are a few ways we show our commitment to our employees:
---